Farmhouse AMANAY is on the 2nd floor, which rose in the late 1800s.
You can contemplate fully preserved ceilings Tarajal chip.
In large patios, you can see farm implements, and in the garden a native broom Fuerteventura , which is protected by the Cabildo as native flora .
From the house, highlights the decoration of ceramics and antiques of all kinds, as well as furniture, antique furniture of more than 100 years fully restored.
---




Salon - Kitchen - Dining Room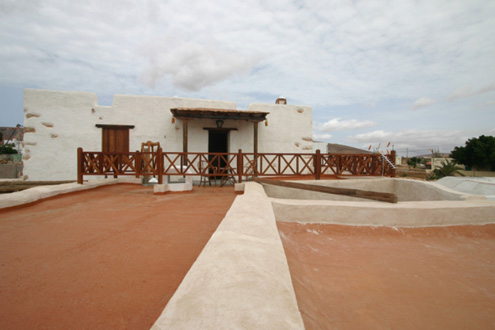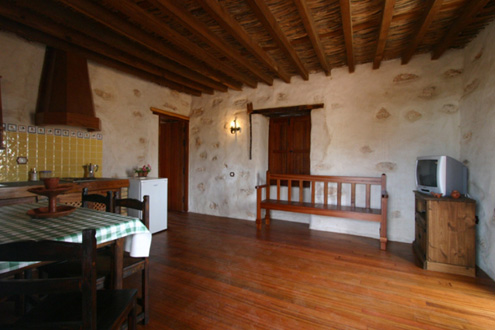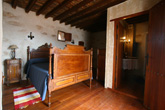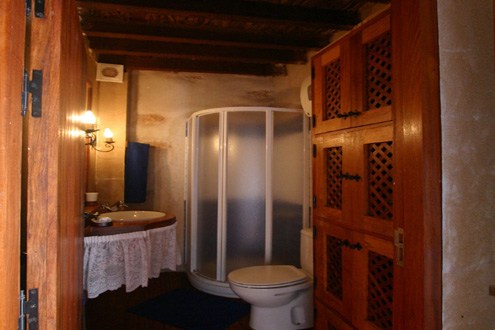 Prices cottage:
Prices are per day for a stay of 7 nights.
On the other stays ask offers.
At these prices must be added the IGIC. NO PETS ALLOWED.
| Houses | 2 People | 3 People | 4 People |
| --- | --- | --- | --- |
| Amanay | 50€ | 60€ | 70€ |
Conditions:
To book firm, it is necessary to provide advance by bank transfer 25%, the rest on arrival at the house. Messrs. Customers will be greeted by the owner, we adapt to the time of arrival and inform you how to get home.
The time occupancy accommodation will be at 17:00 and departure before 12:00. (Decree regulating cottages). For inputs or outputs outside these hours please consult possibilities. For reservations less than 3 days consultation with the owner.